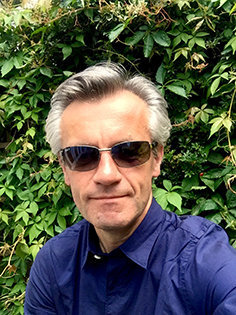 David O'Flynn
Dublin, Ireland
Contact
e-mail:
david@clix.ie
ph: +353-87-2861227
Biography
I believe that the best photography is that which is visually appealing and accessible, and I try to live by this philosophy whenever I work. While much of my work is an emotional response to Ireland and the Irish (in its broadest meaning), I like the ordinary and everyday things, especially the colour and gentle eccentricity that we see all around us. I am also drawn to ideas where there is some kind of historical link or anniversary.
I hold a BA in Photographic Media (Distinction) from Griffith College Dublin and I have had a number of solo exhibitions, undertaken commissions (both for display and for publication) and published three books, including an eBook. More books are planned.
I accept assignments and please feel free to call or email me to discuss any ideas you may have.
Published Books
2011 – "Horse – The Horse and Irish Society" (The History Press)
2007 – "Images of Fingal – Coast and Castles" (Nonsuch Publishing)
eBooks
2012 – "In Remembrance"
Awards
2017 – Longlisted for 2017
RDS
Visual Art Awards
2017 – Inspirational Arts Photography Award (Highly Commended)
2005 –
RTE
Weather Photography Competition Seasonal Winner
Exhibitions
2008 – "Images of Fingal" – Skerries Mills
2008 – "Images of Fingal" – Baldoyle
2008 – "Images of Fingal" – Malahide
2006 – "Nature" – Malahide (charity exhibition and sale)
Lectures
2013 – "In Remembrance" Skerries Historical Society
ReviewsImages of Fingal – Coast and Castles
Books Ireland (Feb 2008)
"…the consistently brilliant quality of the pictures lifts it streets beyond the norm. The author expresses a nice sense of humour and has the trick of pressing the button at exactly the right moment, but above all he uses form and light and shadow – chiaroscuro – in a way most colour photographers have forgotten or never known"
In Remembrance
History Ireland (Nov/Dec 2012 edition)
"an elegant and facinating portfolio of images that addresses the commoration of the Great War in Ireland in the first decade of the 21st Century"
Brian Maguire, Area Manager for Ireland, British Legion
"I thought that it was an interesting perspective on the issue of Remembrance in the island of Ireland. I was very pleased to be able to include it in the 2012 "Festival of Remembrance" programme"